Wing Chun Ip man Kung fu martial arts Butterfly Swords Knife Stainless Steel
$219,99 (USD)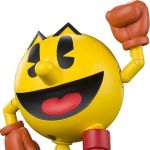 Published By Niksy
---
Details
Amazon link: https://www.amazon.de/gp/produ....ct/B07LBDFZ34/ref=as

A pair of lace knives for Wing Chun, Ving Tsun Training
Knives named Baart Jam Dao, they are made of stainless steel, the handle is made of exotic wood.
Excellent handling of knives, very good balance, which allows precise work of martial arts.
Length of knife: 43 cm, blade size: 30 cm. Weight: 1.4 kg per pair
Our pair of butterfly knives comes with a case.