ww2 US Air Force military insignia army LARGE PRINTED patch sew CANVAS new
$6,99 (USD)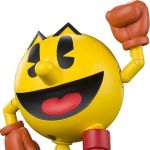 Published By Niksy
Location

USA

Status

In stock

Type

New
---
Details
US Army Air Force National Star and Bars Insignia Military Aircraft Roundel
ww2 US Air Force military insignia army LARGE PRINTED patch sew CANVAS new



7,4x7,4 inch
19x19 cm

The patches are printed on CANVAS
You can easily sew or stick your patch wherever you like.

During World War II, Disney had its artists draw up roughly 1,200 insignias for the U.S. military, many for Naval units. After Mickey Mouse rode a goose in a patch for a Naval Reserve squadron stationed at Floyd Bennett Field in New York, the illustrations became illustrious among units and inspired Naval artists to recreate the magic, designing their own logos in the Disney style.

Their popularity can be attributed to their humorous quality, which gave sailors a sense of nostalgia rather than being typically military logos.

Almost every Disney character was used in the project— except Bambi. By far the most requested figure was Donald Duck.