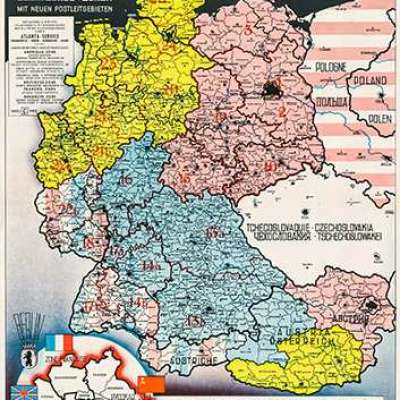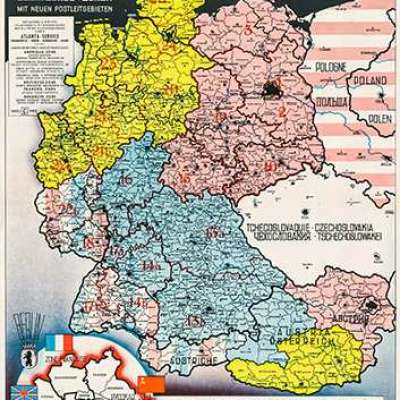 ww2 German Germany occupied after Second World War map POSTER print paper rare
$12,99 (USD)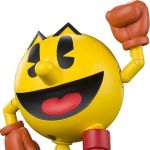 Published By Niksy
Location

Bosnia

Status

In stock

Type

New
---
Details
Reproduction!

ww2 German Germany occupied after Second World War map POSTER print paper rare

The map delineates allied occupation zones in Germany and Austria as they stood from 1945 until 1949, with the Russian zones pink, the American blue, the English yellow, and the French red-white-blue. To the east Poland is colored with pink stripes, presumably a reference to Russian occupation. Within Germany the occupation zones are subdivided into postal zones, indicated by large red numbers, and further subdivided into states and districts. An inset map at left lower shows the division of occupied Berlin.

The map was published in 1946 by Atlanta GmbH, a "Company for international advertising for industry, export and traffic" operating in Frankfurt, Berlin and other major cities. This is a scarce, large-scale version of a smaller and far more common map apparently sold at news stands.



60x40 cm
24x16 inch

Paper (SkyLine Digital Range Paper)150 gr.)
not framed
color


SkyLine Digital Range Paper

Skylight is a high quality poster paper (150 grams per sqm) designed for digital printing.
Its main characteristics are its high level of whiteness, excellent formation, transparency, dimensional stability and printability.
This is very important for posters which are situated a short distance from the public.

The item will be shipped from Europe in a strong tube.