Rare ww2 USA Collectible D-day 2$ paper money for sale
$14,99 (USD)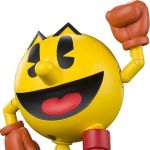 Published By Niksy
---
Details
BUYITNOW Amazon US:https://amzn.to/34Evzeb
BUYITNOW Amazon UK:https://amzn.to/34wkH21
BUYITNOW Amazon DE:https://amzn.to/36cXQJh
To celebrate the 75th anniversary of WWII's Normandy Invasion, this uncirculated $2 bill has colorized scenes of the war. During World War II (1939-1945), the Allies liberated Western Europe from Nazi Germany's authority during the Battle Of Normandy from June to August 1944. On June 6, 1944, codenamed Operation Overlord, 156,000 American, British, and Canadian troops landed on five beaches along a 50-mile length of highly defended Normandy shoreline. A massive amphibious invasion, it was. The Merrick Mint pioneered a breakthrough new true and real colorization method, producing a valuable piece of art.