Collectibles coins patch Armed Forces memorabilia wall Display Case Box for sale
$63,99 (USD)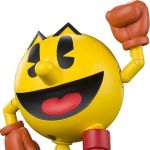 Published By Niksy
Location

USA-Germany-United Kingdom

Status

In stock

Type

New
---
Details
BUYITNOW Amazon US:https://amzn.to/3LvMJuT
BUYITNOW Amazon UK:https://amzn.to/3GGf5PC
BUYITNOW Amazon DE:https://amzn.to/3GNTrJp

Wooden Shelves That Can Be Fully Adjusted or Removed
The 98 percent UV Ultra Clear Protected Acrylic Door can hold up to 56 Challenge Coins, Poker Chips, or Collectible Coins.

Completely Assembled, with all mounting hardware included.

Pinnable backdrop enables you to pin medals, pins, badges, and other items to it.